Book Summary: Fanatical Prospecting By Jeb Blount
Prospecting not only still works, but it's the fastest and most
effective way to accomplish exactly what this book's subtitle
promises: opening sales conversations and filling the pipeline!
Chapter 1 The Case for Prospecting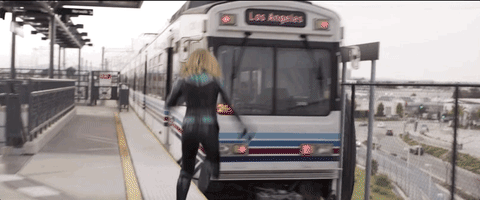 Superstars are relentless, unstoppable prospectors. They are
obsessive about keeping their pipeline full of qualified prospects
There is no easy button in sales. Prospecting is hard, emotionally draining work, and it is the price you have to pay to earn a high income.
Chapter 2 Seven Mindsets of Fanatical Prospectors
Fanatical prospectors attack each day with enthusiasm—fired up and ready to rock.
They are hardwired to win and will do whatever it takes to stay on top.
They expect to win and believe they are going to win.
They use rejection as motivational fuel to get up and keep going
Chapter 3 To Cold Call or Not to Cold Call?
If you want sustained success in your sales career, if you want to maximize your income, then you've got to interrupt prospects.
If you don't interrupt relentlessly, your pipeline will be anemic.
Chapter 4 Adopt a Balanced Prospecting Methodology
The combination of multiple techniques and channels is the most effective path to building a winning pipeline.
Chapter 5 The More You Prospect, the Luckier You Get
Prospects and customers naturally repel salespeople who are needy, desperate, and pathetic.
Instead, they gravitate toward sales professionals who exude confidence.
The implication of the 30-Day Rule is simple. Miss a day of
prospecting and it will tend to bite you sometime in the next 90 days.
Hit the phones, knock on doors, send e-mails and text
messages, pound LinkedIn, ask for referrals, attend networking events, and talk to strangers. Be fanatical. Don't let anything or anyone stop you
Chapter 6 Know Your Numbers: Managing Your Ratios
One of the commonalities that I observe among top salespeople and fanatical prospectors across all market segments—inside and outside—is manual tracking of activity.
Chapter 7 The Three Ps That Are Holding You Back
salespeople endlessly obsessing and overthinking the potential outcomes of prospecting calls almost every day of my professional life.
They convince themselves that they need to gather more
facts, just need a little bit more training, or that the timing is not right.
They squander time worrying about what
Chapter 8 Time: The Great Equalizer of Sales
To succeed in sales, simply talk to lots of people every day. And here's what's exciting—there are lots of people!
Effective time management is about the choices you make.
The bottom line is you've got roughly eight Golden Hours each day to sell and make a living, and you have a choice.
Chapter 9 The Four Objectives of Prospecting
I don't focus on what I'm up against. I focus on my goals and I try to ignore the rest.
Prospecting is not for building relationships, selling, or chatting up your buyer.
It is for setting the appointment, qualifying, building, familiarity and closing sales
Chapter 10 Leveraging the Prospecting Pyramid
Tomorrow morning when you get ready to make your prospecting calls, take a look at the first name on your list and ask yourself, "Is this the best prospect to call?"
Chapter 11 Own Your Database: Why the CRM Is Your Most Important Sales Tool
In sales the little things are big things and a well-managed CRM will prevent slipups that could cost you deals.
Put every detail about every account and every
interaction with every account and contact in your CRM.
Chapter 12 The Law of Familiarity
The more familiar a prospect is with you, your brand, and/or your company, the more likely they will be to accept and return your calls, open your e-mails
it can take between 20 and 50 touches to engage a prospect with little to no familiarity with you or your company, but just 1 to 10 touches to engage an inactive customer, warm inbound lead
Nothing builds familiarity better than face-to-face contact.
Public speaking is a powerful method for meeting people and developing business relationships because it creates an environment where prospects seek you out.
Chapter 13 Social Selling
Social selling impacts familiarity, is an excellent for research and trigger-event awareness, and will generate inbound leads. It is, however, a long-term, passive strategy that requires patience and nuance and is unlikely to produce
immediate results or to ever scale to a size that generates enough inbound leads to allow you to reach your sales and income goals.
Chapter 14 Message Matters
People make decisions based on emotion first and then justify with logic. This is why pitching logic—features—doesn't work. Trust me. Your prospects abhor a pitch.
Prospects want to feel that you get them and their problems (emotional and logical), or are at least trying to get them, before they'll agree to give up their time to meet with you
When salespeople demonstrate confidence and ask assertively for what they want, prospects say yes about 70 percent of the time.
Chapter 15 Telephone Prospecting Excellence
The Telephone Is, Has Always Been, and Will Continue
to Be the Most Powerful Sales Prospecting Tool
1. Get their attention by using their name: "Hi, Julie."
2. Identify yourself: "My name is Jeb Blount and I'm with Sales Gravy."
3. Tell them why you are calling: "The reason I'm calling is to set up an appointment with you."
4. Bridge—give them a because: "I just read an article online that said your company is going to add 200 new sales positions over the next year. Several companies in your industry are already using Sales Gravy exclusively for sourcing sales candidates and they are very happy with the results we are delivering."
5. Ask for what you want, and shut up: "I thought the best place to start is to schedule a short meeting to learn about your sales recruiting challenges and goals. How about we meet Wednesday afternoon around 3:00 PM?"
One point I want to be sure you get: There are no pauses. The moment you pause you lose control of the call

Chapter 16 Turning Around RBOs: Reflex Responses,
Brush-Offs, and Objections

Sometimes, no matter how good you are, the person on the other end of the line will tell you to "go screw yourself" or slam the door or phone in your face.
Sometimes it's because you caught them at a bad time—
Chapter 17 The Secret Lives of Gatekeepers
it is critical to understand that gatekeepers are people just like you. Step into their shoes. They have emotions, worries, and motivations and, like you, a boss and a job to do.
Chapter 18 In-Person Prospecting
walk up to people, ask questions, and hand
them your business card. Sure, some people might get irritated, but most people will help you, talk to you, and give you a chance

Chapter 19 E-Mail Prospecting
Hook: Get their attention with a compelling subject line and opening sentence/statement.
Relate: Demonstrate that you get them and their problem. Show empathy and authenticity.
Bridge: Connect the dots between their problem and how you can help them. Explain the WIIFM.
Ask: Be clear and straightforward about the action you want them to take, and make it easy for them to do so.
Chapter 20 Text Messaging
One of the key reasons why text messages work is that most people feel compelled to read and/or respond to them immediately.
This is why familiarity plays an important role in getting prospects to respond to your text messages (and not report you as spam).

Chapter 21 Developing Mental Toughness
Real winners constantly attack themselves. They pick apart each performance and seek ways to improve. They view each victory as a small step toward new goals.
It is this unwavering focus on constant improvement that separates the good from the great and makes today's winners tomorrow's champions


Chapter 22 Eleven Words That Changed My Life
When it is time to go home, make one more call.
Top performers understand is that to succeed at the highest level, they've got to pay for their success in advance with hard work, sacrifice, doing things they hate, and making one more call.


Chapter 23 The Only Question That Really Matters
When you face your Goliath, when you set your goals, when you face fear, rejection, and adversity; when you're tired, worn out, and have the choice to go home or make one more call—the only question that really matters is:
How bad do you want it?
Related Book Summaries
Get Free Book Summaries
No time to the whole book ? Let Us send you free Summaries Forever :)